GREEK TSOUREKI
Tsoureki is a sweet, egg-enriched bread, rooted in the cuisines of Europe and Western and Central Asia.

It is formed of braided strands of dough.
In Greece , the TSOUREKI represent three major holidays , Easter, Christmas and New Years.
There are many local varieties of these festive breads, based on milk, flour, eggs, sugar, yeast, butter, and a flavoring which can be mahleb and mastic from Chios island.
The butter is added after kneading: the dough is stretched, brushed with melted butter, folded and stretched again repeatedly, until all the butter is incorporated.
The result of this technique is that the baked bread separates easily into strands.
A good tsoureki should be soft, moist and fluffy, yet stringy and chewy.
ingredients:
*1 ½ Kg/ 3 lbs all purpose flour, sifted
*90 g/ 3,1oz  yeast
*150 g / 5.2 oz butter, melted
*500 g/ 17,6oz  sugar
*4 eggs
*350 ml hot milk
*1 tsp. crushed mastic
*1 1/2 tsp. grated mahlepi ( aromatic spice)
*1 1/2 tsp grated kakoule ( ground cardamom seeds)
*1 tbsp orange zest
*pinch of salt
*1 tsp vanilla extract
*2 egg yolks (to brush on the top part of the loaves)
*½ cup sliced almonds or sesame seeds ( optional )
Directions:
Prepare the yeast: in a bowl, add yeast, a class of warm water and 250 g / 8.8 oz of sifted flour; mix, cover and leave in a warm place for 1 hour.
In a mixer, beat sugar, eggs, vanilla extract and the hot milk.
In the mixer's bowl sift  the flour, salt,  the ground mastic, kakoule  mahlepi, orange zest and the sugar-egg and yeast mixtures.
Using the dough hook mix at first at low speed, until the ingredients start to combine and then mix at medium-high speed .
Slow the mixer and begin to add the butter ' the dough is ready when it's soft, and no longer sticks to the side of the bowl.
Cover the dough with kitchen towels, set aside in a warm place for 2 to 3 hours and let it rise.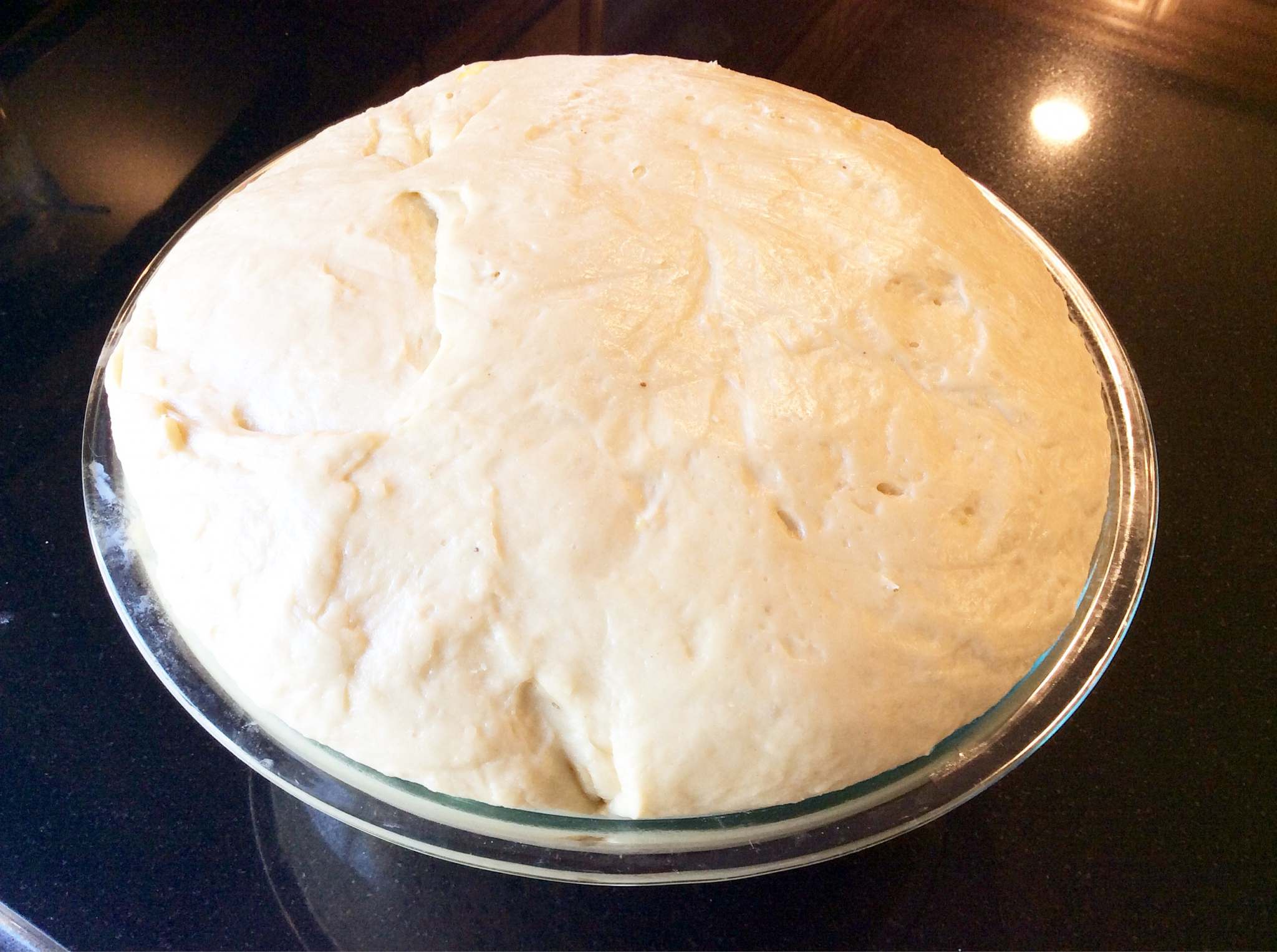 Remove the dough, cut into portions and create rolls. Braid three rolls together at a time (achieving a braid shape)
Place the braided loaf in a pan with parchment paper in it.
Beat the egg yolks in some water and brush the top of the tsoureki. If you'd like, you can also sprinkle almond slices or sesame seeds on the top
Bake for 20 to 30 min , at 160 degrees until they have risen and have a nice, golden brown color.