WATERMELON SORBET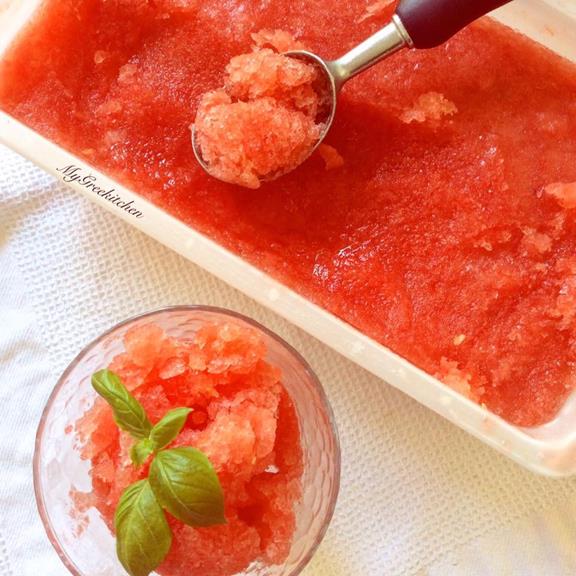 Ingredients:
*1 cup sugar
*1 ½ cups water
*½ cup lemon juice
*500g / 17.6oz watermelon
Directions:
Cook the sugar, water and lemon juice together, stirring occasionally until the sugar is dissolved.
Remove from heat and chill.
Cut up the watermelon and remove all seeds.
Puree in a blender or food processor.
Stir into chilled syrup.
Pour in a container and store in the freezer
Stir with a fork every half hour until mixture is frozen.