DOUBLE CHOCOLATE MARSHMALLOW COOKIES
These soft and chewy cookies are so easy to make, amazingly delicious and baked to perfection!  This might just be the ultimate chocolate cookie recipe.
Ingredients
*1 1/4 cups butter, softened
*1 cup granulated sugar
*1 cup brown sugar
*2 large eggs, room temperature
*2 teaspoons vanilla extract
*2 cups all purpose flour
*3/4 cup unsweetened cocoa powder
*1 teaspoon baking soda
*1/2 teaspoon salt
*2 cups semisweet chocolate chips
*1 cup mini marshmallows
Directions
Preheat oven to 350 degrees.
In a large bowl, cream butter, white sugar, and brown sugar together. Beat in eggs and vanilla. Add flour, cocoa powder, baking soda, and salt and stir until dough forms.
Fold in chocolate chips and marshmallows.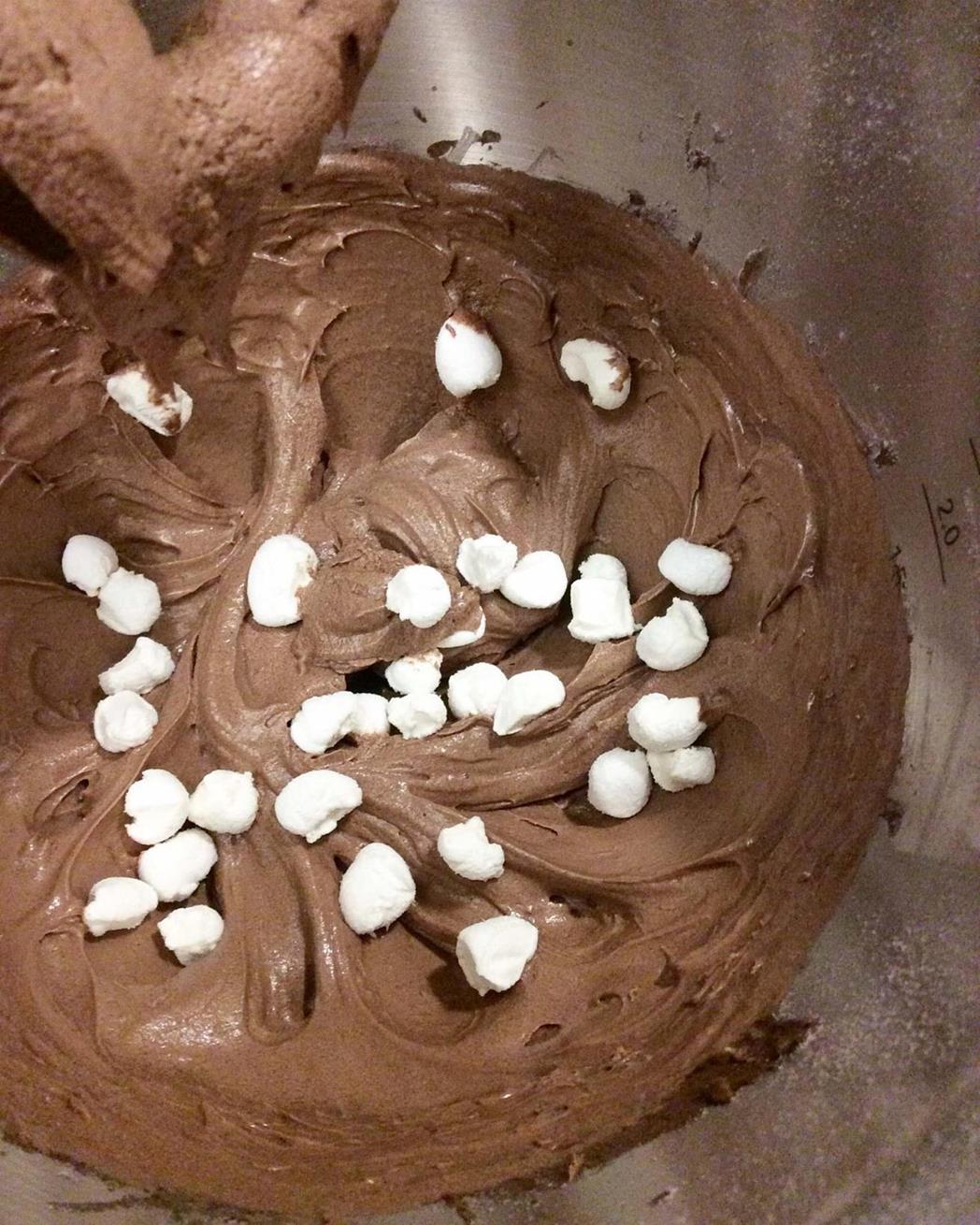 Drop heaping tablespoonfuls of dough onto large baking sheet and cook for 8-9 minutes. Remove from oven and let cool on baking sheet for about 5 minutes before moving to a wire rack to finish cooling.