TAHINI AND CINNAMON ROLLS
Make soft and sweet homemade tahini – cinnamon rolls the quick and easy way with this recipe that uses quick rising dough to make the perfect kid-friendly treat.
Ingredients:
*1 cup warm coconut milk
*3 cups all purpose flour
*3 Tbsp sunflower oil
*1 tbsp granulated sugar
*½ tsp salt
Filling:
*½ cup tahini
*2 tbsp jam of your choice
*¼ cup granulated sugar
*1 Tbsp ground cinnamon
Glaze:
*Honey
Or
*Honey + Walnuts
Or
*Cinnamon + sugar
Directions:
Mix warm milk with oil and pour over yeast. Then add 1 tbsp sugar, salt ant stir
Add flour and knead. The dough must be soft and not sticky. Cover with a towel and let rise for 1 hour or until doubled in size.
In a small bowl mix tahini, jam, sugar and cinnamon.
On a floured surface roll out the dough into a thin rectangle.  Brush with tahini mixture.
Starting at one end , roll up the dough and situate seam side down.  Then, with a knife, cut the dough into 2 inch sections and place in a buttered pan.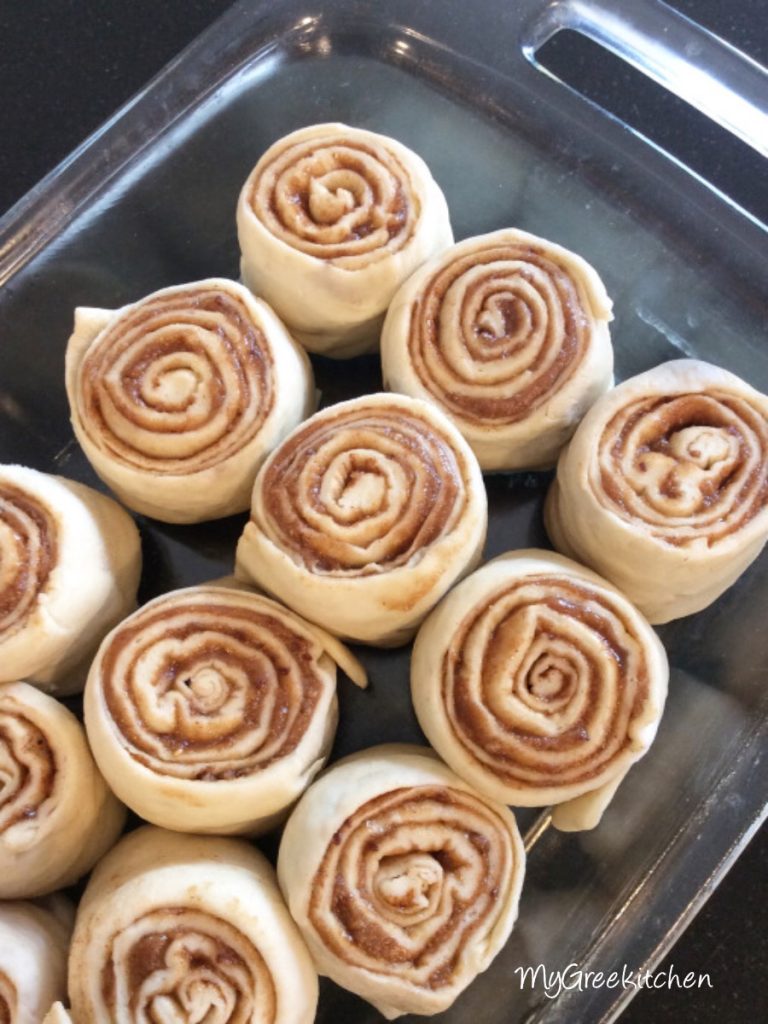 Cover with a kitchen towel and let rise again, while you preheat oven at 180C.
Bake for 20 min, until lightly golden brown.
Sprinkle with sugar and cinnamon  or honey with chopped walnuts.